Henselite Riptide Slice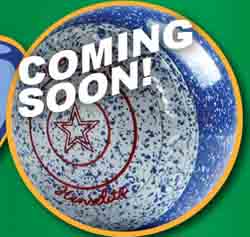 As a leading supplier of bowls and equipment worldwide, here at Bowls World we have introduced a new set of coloured bowls to our existing range – the Henselite Riptide Slice. Bowls World has the UK's largest selection of coloured bowls, and we are delighted to add this new sought-after set to our existing collection. This colour is no longer Available.
About Henselite
Leading Australian lawn bowls manufacturer Henselite has a long history and made a name for itself as the inventor of the plastic bowl in the 1930s, which replaced the former wooden and rubber bowls. Today, the company is known for its highly tuned precision engineering and produces a series of bowls to suit various climatic conditions worldwide.
Henselite has long been a sponsor of the World Championships. In addition to this, among the many famous names in the bowling world that endorse their products are double British title winner Katherine Rednall and the new World Indoor Singles Champion Nick Brett. So you know with Henselite lawn bowls that you are in safe hands!
About Henselite Riptide Slice
So what can you expect from the new Henselite Riptide Slice? Riptide Slice brings another set of colour combinations to the Slice range and this funky and fashionable limited edition shade will help you stand out on the green. It consists of an eye catching mix of white on the outside, with blue speckles, and the same in reverse through the running surface of the bowl. Due to how the colour pattern is created during the manufacturing process, you can guarantee that the markings of each bowl are unique – so there won't be another bowl like it!
How to Get Your Hands on This New Colour Combination
To date, we have had so many requests about Henselite's new colour mix that we are taking orders for it in advance before the new stock arrives this summer (2016). In order to get ahead of the rest and secure this new limited edition colour early, you can pay a deposit upfront for a set of four bowls, and the remainder of the cash once your delivery has arrived.
This new colour combo is available for the Tiger, Tiger Pro and Tiger II models, which all have the series 'C' grip for additional comfort and precise delivery. The blue and white colour is only available for sizes 2, 3 and 4, but a word of note is that there is no size 2H in the Classic II.
One of the many benefits of ordering via Bowls World is that as well as our long-standing reputation as a leading bowls supplier, we offer free and fast delivery to the UK mainland.
About Bowls World
We supply all the leading makes and models of bowls, clothes, bags, shoes and accessories for amateur and professional lawn bowls players. These include Henselite, Taylor Bowls, Aero, Almark and Drakes Pride, to name a few. In addition to the Henselite range of bowls and clothing, we also stock the manufacturer's best-selling Grippo bowls tubes, which are known worldwide as the most popular bowls polish.
What is so special about Grippo bowls tubes? By using this product you can help maintain the lifespan your Henselite Riptide Slice. This polish also helps improve your grip on your bowl, which ultimately helps improve your performance on the green. You can buy this product through Bowls World today by clicking on the link above.
Henselite Riptide Slice – Bowls World ship bowls, equipment and accessories all over the world. No Longer Available