Visit Bowls World for a Wide Range of Henselite Clothing
Bowls World is delighted to announce it has extended its range of Henselite bowls clothing, a company renowned for being at the forefront of innovation and design in the international bowling community.
Founded in 1918 by the Hensell family, the company helped manufacture the world's first rubber bowls. As the sport has changed over the years, Henselite has continued to adapt and extend its products, never losing its reputation for quality. Here are the latest additions to Bowls World's Henselite range.

Choice of Champions Men's Over Trousers
These over trousers are the perfect match with Henselite's Choice of Champions waterproof jackets and will let you carry on playing in comfort while protecting you from the elements.
The over trousers have zipped ankles, so they will fit over bowls shoes, and are available in a range of sizes, from small right up to 3XL, with leg lengths from 27" to 33". Like the waterproof jackets, the trousers come in a choice of royal blue, black or red.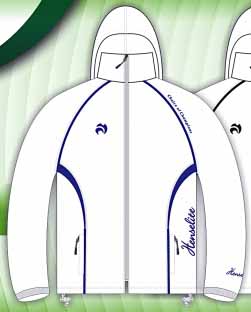 Choice of Champions Men's Waterproof Jackets
The men's jackets are made from breathable polyester and have a full sports lining. They come with the 'Choice of Champions' brand name on the shoulder. We can supply sizes from XS-4XL to XXXXL.
Other items in our Henselite Choice of Champions range include men's windcheater jackets, which have a fleece on the back for additional comfort and warmth, and men's polo shirts, where the colours include dark and sky blue, burgundy, black and grey.
We can also supply other brands of Henselite bowls clothing. Our Premier line includes jackets and polo shirts, while the Tiger Pro shirts have the Henselite company logo on both the chest and the back.
For a full range of Henselite products you can buy from Bowls World, including bowls and bowls shoes, visit our online store by following the link above.