Jamie Richmond Bowlsworld Ltd©
We are situated here:
Unit 6, 35 Key Street
Ipswich, IP4 1BZ
United Kingdom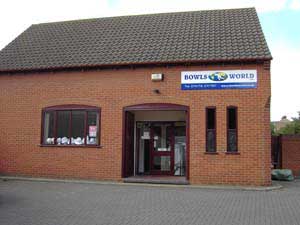 Opening Times:
Tues. To Frid. 10.00am until 3.00pm
Sat. Morn. 10.00am until 1.00pm.
Directors: M. A.Curtis / M.V.Curtis
Currency Converter

Bowls World - for indoor bowls equipment, outdoor bowls, clothing and accessories. Shipping to UK, US, Australia, Hong Kong, NZ, South Africa, Canada, Spain, South Korea, Ireland, Channel Isles, Tenerife and Portugal.
Bowls World Home | Shop Online | Links | Customer Comments | F.A.Q's | Contact | Articles
Privacy Policy | Cookies
Almark Bowls | Blaze Bowls | Bowls Accessories | Bowls Shoes Ladies | Bowls Clothing | Bowls Trousers | Bowls Waterproofs | Carpet Bowls Equipment | Drakes Pride Bowls | Drakes Pride Coloured Bowls | Drakes Pride Fineline Bowls | Drakes pride Jazz Bowls | Emsmorn Bowls | Henselite Grippo Tubes | Henselite Tiger Pro Bowls | Henselite Mps40 Shoes | Indoor Bowls Equipment | Indoor Bowls Shoes | Junior Bowls | Taylor Lawn Bowls | Taylor Crown Green Bowls | Short Mat Bowls | Second Hand Bowls
Customer Service lines open Tues. To Frid.
10.00am - 3.00pm GMT
Tel : 01473 217787
Complaints Procedure: Complaints made in writing, should be made to the above address,
Or via email for the attention of Martin Curtis.
We will endeavour to respond to all complaints within 5 working days